[9News] Australia has begun to ring in 2022 in spectacular fashion, farewelling a rollercoaster year that ended as it began, amid great uncertainty regarding the coronavirus pandemic.
As midnight struck and 2021 retreated into history, Sydney's world-renowned New Year's Evefireworks display began, lighting up the harbour to welcome the new year.
Organisers promised six tonnes of fireworks, 25,000 shooting effects, 9000 aerial shells, 80,000 pyrotechnic effects and more fireworks than ever before launched from the top of the Sydney Opera House sails.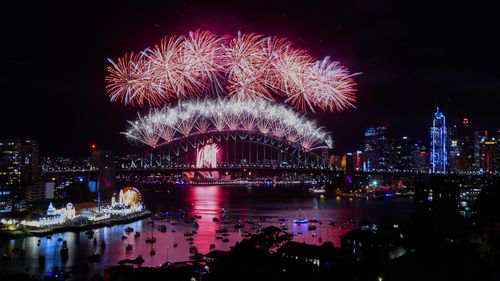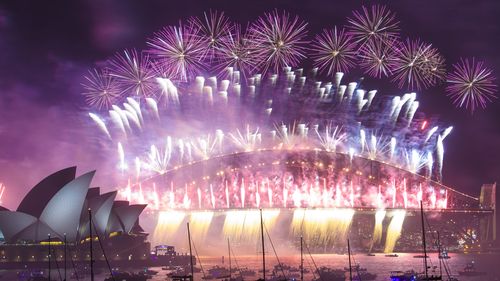 The special occasion had earlier been marked with a smoking ceremony around the harbour, paying homage to First Nations peoples' culture before the 9pm Welcome to Country fireworks.
A blue hue across the harbour at 10pm was meant as a tribute to frontline workers during the pandemic."2021 has been very challenging, and it's still presenting challenges even now," Sydney lord mayor Clover Moore said. "But this New Year's Eve will mark the beginning of what we hope will be an entirely new year — for us, and for the world."
Smaller crowds than usual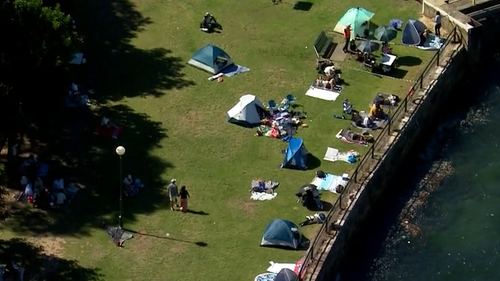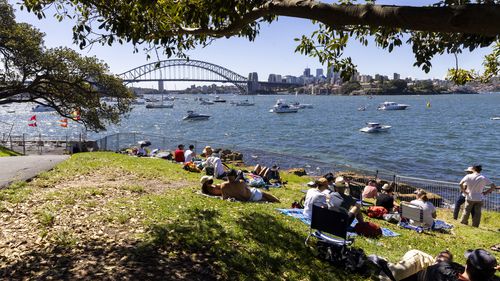 A far smaller number of people than previous years headed to vantage points around the harbour, deterred by surging COVID-19 cases.
New South Wales recorded 21,151 new coronavirus cases today, but the huge number was not enough to stop everyone from venturing out.
Spectators basked in the sun at Blue's Point in North Sydney and the harbour view at Mrs Macquarie's Chair ahead of the firework display. There were some lines around vantage points but prime foreshore spots looked sparse early in the night. Other popular areas like Circular Quay and Miller's Point were significantly quieter than typical years, where long lines often quickly form full of people eager to find a good view of the harbour for midnight.
Instead, people packed onto the city's popular beaches like Bondi on the final day of 2021.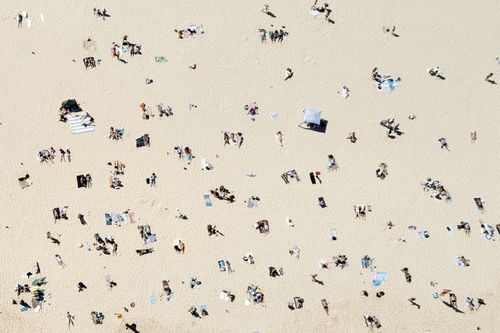 Even the number of boats taking up prime spots in the harbour has been noticeably less this year. Though crowds have been smaller, some people did start queuing at the harbour at 5am to guarantee their spot. Groups lined up at Blue's Point in North Sydney before sunrise, but by the afternoon the seemingly empty parks made the early wake-up seem almost unnecessary."They are ready, they've got their masks on, they are COVID-safe," 9News reporter Sarah Stewart said.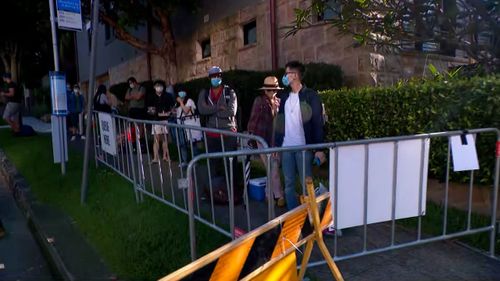 "There is a big security presence ready to open the gates."The people will get a million-dollar view — 9000 off five barges on the harbour as well."So our Premier has told us to go out and celebrate. It looks like people are ready to do just that.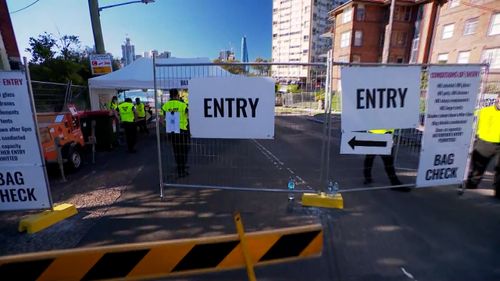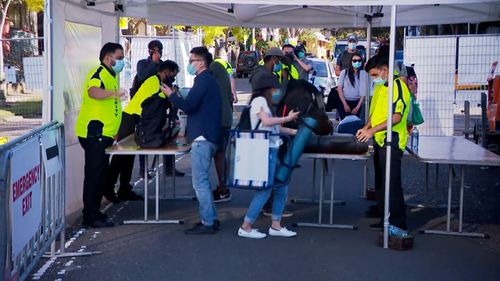 This year, many NSW residents chose not to head out for New Year's Eve due to concerns of COVID-19."We know many people won't come into the city this year because they are making a conscious decision to put their health first," Tourism Minister Stuart Ayres said."That is exactly what we've encouraged people to do.