Club Med expects Thailand, Vietnam and Indonesia to benefit from the rebound in tourism and is on the lookout for investors and partners in these markets to open new resorts
Company continues to open new resorts despite the pandemic, with one opening in China next month and another in Canada in December
Resort chain operator Club Med is looking to expand in Southeast Asia, eyeing properties in Thailand, Vietnam and Indonesia as it anticipates an aggressive travel rebound in Asia-Pacific after the pandemic ebbs.
Despite the Covid-19 pandemic ravaging the global tourism industry, Club Med, owned by Hong Kong-listed Fosun Tourism, has continued to aggressively open new resorts.
The leisure business of the Chinese conglomerate controlled by billionaire Guo Guangchang opened Club Med La Rosiere in France in December and Club Med Seychelles in the Indian Ocean archipelago in March. The company will open Club Med Lijiang in China later this month, while Club Med Quebec Charlevoix in Canada is scheduled for December.
"We entered the pandemic with a strong economic position and are well-placed for a swift, decisive and impactful rebound," said Jean-Charles Fortoul, chief executive for Asia-Pacific resorts at Club Med, pointing to the launch of new resorts.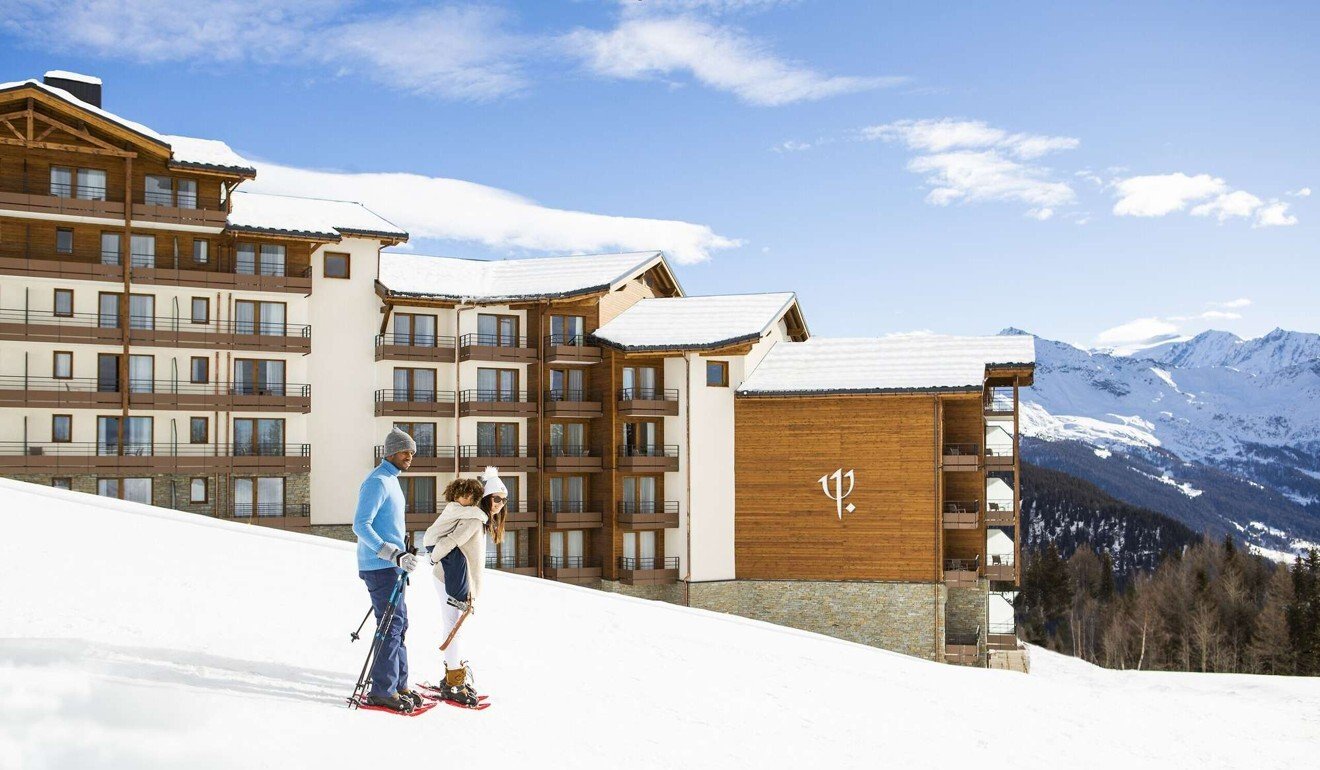 Club Med opened its La Rosiere resort in France in December. Photo: Handout
"Following these successes we have also identified Thailand, Vietnam and Indonesia as markets that are well-positioned to leverage this rebound and we are on the lookout for investors and partners to tap into the potential of these destinations," he added.
China's domestic tourism sector has shown steady recovery since the country brought the pandemic under control. China's package holidays grew 19.71 million in the third quarter of 2020, nearly four times the 4.98 million recorded in the first three months of the year at the height of the pandemic, according to the Ministry of Culture and Tourism. This recovery has bolstered the industry players' confidence in China's tourism prospects.
Club Med, which currently operates seven resorts in China, has benefited from the reopening of its properties on the mainland. The company said that the number of visitors to its hotels increased two and a half times so far this year compared to last year, adding that it was "on track to surpass pre-pandemic demand".
Chinese 'kung fu' tourist attraction lets visitors soar over a river
Other planned resort openings include one in Kota Kinabalu with Malaysian partner Golden Sands Beach Resort City in 2023. The 41-acre resort is its first greenfield venture in Southeast Asia, it said.EVERY SATURDAYSCMP Global Impact NewsletterBy submitting, you consent to receiving marketing emails from SCMP. If you don't want these, tick hereBy registering, you agree to our T&C and Privacy Policy
"We are definitely optimistic about the recovery of the industry, especially with steps like the vaccinated travel lanes and travel bubbles that mark the gradual reopening of travel borders," said Fortoul. "Whenever travel reopens, we anticipate a surge."
Club Med's parent Fosun Tourism reported its first-half losses widened by more than 120 per cent to 2 billion yuan (US$310.3) million from 900 million yuan a year ago. The company's losses for 2020 stood at 2.57 billion yuan, as Covid-19 wreaked havoc on its businesses around the world.
About Club Med
Club Med SAS, commonly known as Club Med and previously known as Club Méditerranée SA, is a French travel and tourism operator headquartered in Paris, specializing in all-inclusive holidays. Founded in 1950, the company is primarily owned by the Chinese conglomerate Fosun Group since 2013.
Club Med today operates a total of 71 Resorts, two-thirds of which are 4T and Luxury 5T Resorts. The range also includes cruising on the 5-mast Club Med 2 sailing ship, and inspired luxury tours with Circuits Découverte by Club Med.
Check out Club Med website for more information.